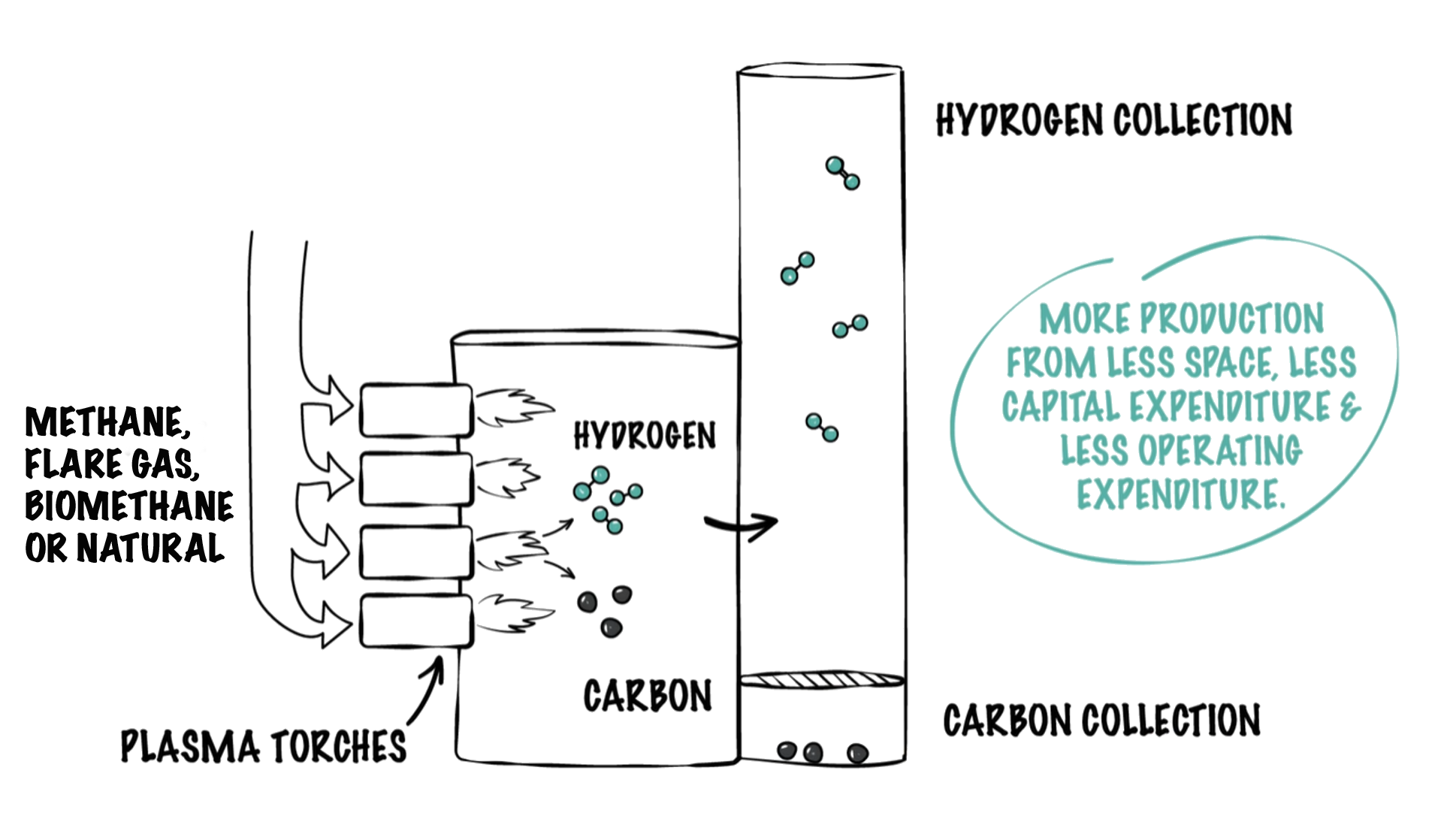 What makes our
technology different
HiiROC's process is called Thermal Plasma Electrolysis, we often get likened to Methane Pyrolysis. Here's why we are different:
The TPE process uses the electrical field in our patented plasma torches to split apart hydrocarbons NOT heat as in pyrolysis
HiiROC technology operates at higher pressure than our competitors
We have dealt with carbon condensation issues and as such operate a continuous flow process – not a batch process
WORLD LEADING
An innovative new patented technology for zero CO2 emission Hydrogen
VERSATILE
Suitable for all sectors from power generation and blending to industrial decarbonisation
ECONOMICAL
As cheap as SMR without needing CCUS and a fraction of the energy/cost of water electrolysis
EFFICIENT
Centralised or local production at pressure saving transport, storage & compression costs
SCALABLE
From industrial scale (hundreds of tonnes/day) down to small modular units (hundred kg/day)
HiiROC's technology produces pure, stable Carbon Black as a by-product
Our zero-emission carbon black can replace that made by the existing high emission/ pollution oil furnace production method
Solid Carbon Black is used in multiple commercial applications
Current uses include tyres, rubbers, plastics, inks and toners
We are also researching new uses and applications for the carbon produced. These range from environmental remediation filters and soil enhancers through to animal feeds, high-performance materials and construction materials.
CURRENT PRODUCTION METHOD (OIL FURNACE) CREATES
CO2 EMISSIONS, OTHER GREENHOUSE GASES AND POLLUTANTS.